LOVE our Service if you have any Copier Printer Repair needs we got you covered.  We specialize on most major brands of copiers, Hp printer & plotter repair service. Call today we have local tech's in Denver, CO.  right now, ready for dispatch. Fast response same  day on-site repair. Reasonable price and all work is guaranteed. With over 11 years of experience we'll get the job done!
Here at Copier Repair Printer Service Denver, CO. We offer Service Agreements to insure you equipment works for years to come.
Copier Repair in Denver, CO., services most makes and models of copiers, fax and printers. If you need immediate service you can call or email us and we will schedule an appointment at your convenience. Our professional factory trained technicians will arrive at your office today.
You supply the paper and copier repair for any office environment.  takes care of the rest!
Ask us about our maintenance agreements that combine all your service and supplies into one easy payment. We can create a maintenance program to fit you monthly, quarterly or annual document usage.
GET A 2015-16 MODEL & TRADE IN YOURS TOWARD AN UPGRADE
"COMPARE and SAVE"
=======================================
=======================================

=======================================
Get A New MFP Copier Printer
Have Local Dealers Bid Best Price
FAST – EASY – FREE

"1min 

Fill in Below

"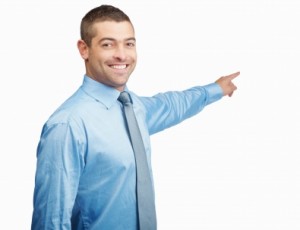 ====================================
Denver, CO. COPIER AND PRINTER MAKE AND MODELS WE SERVICE:
RICOH COPIER REPAIR SERVICE | CANON COPIER REPAIR SERVICE | SHARP COPIER REPAIR SERVICE | LANIER COPIER REPAIR SERVICE | TOSHIBA COPIER REPAIR SERVICE | XEROX COPIER REPAIR SERVICE | SAVIN COPIER REPAIR SERVICE | KYOCERA COPIER REPAIR SERVICE | PANASONIC COPIER REPAIR SERVICE | GESTETNER COPIER REPAIR SERVICE | MINOLTA COPIER | REPAIR SERVICE | KONICA MINOLTA COPIER REPAIR SERVICE | COPYSTAR COPIER REPAIR SERVICE | SAMSUNG COPIER REPAIR SERVICE | HP COPIER REPAIR SERVICE | HP LASERJET REPAIR SERVICE | Imagistic COPIER REPAIR SERVICE | LEXMARK PRINTER REPAIR SERVICE | BROTHER COPIER REPAIR SERVICE | SHARP COPIER REPAIR SERVICE | PITNEY BOWES COPIER REPAIR SERVICE | OCE COPIER REPAIR SERVICE | NEC COPIER REPAIR SERVICE
Copier Printer Repair Service Pro's Denver
(303) 416-7100
Denver, CO 80202
RICOH Printer REPAIR SERVICE | CANON Printer REPAIR SERVICE | SHARP Printer REPAIR SERVICE | LANIER Printer REPAIR SERVICE | TOSHIBA Printer REPAIR SERVICE | XEROX Printer REPAIR SERVICE | SAVIN Printer REPAIR SERVICE | KYOCERA Printer REPAIR SERVICE | PANASONIC Printer REPAIR SERVICE | GESTETNER Printer REPAIR SERVICE | MINOLTA Printer | REPAIR SERVICE | KONICA MINOLTA Printer REPAIR SERVICE | COPYSTAR Printer REPAIR SERVICE | SAMSUNG Printer REPAIR SERVICE | HP Printer REPAIR SERVICE | HP LASERJET REPAIR SERVICE | CANON Printer REPAIR SERVICE | LEXMARK PRINTER REPAIR SERVICE | BROTHER Printer REPAIR SERVICE | SHARP Printer REPAIR SERVICE | PITNEY BOWES Printer REPAIR SERVICE | OCE Printer REPAIR SERVICE | NEC Printer REPAIR SERVICE
AREAS IN THE Denver Colorado,WE SERVICE:
Denver CO, Granite CO, Wheat Ridge CO, Westminster CO, Arvada CO, Aurora CO, Englewood CO, Dupont CO, Commerce City CO, Littleton CO, Eastlake CO, Golden CO, Broomfield CO, Henderson CO, Morrison CO, Indian Hills CO, Idledale CO, Louisville CO, Kittredge CO, Brighton CO, Lafayette CO, Louviers CO, Evergreen CO, Eldorado Springs CO, Parker CO, Boulder CO, Watkins CO, Erie CO, Dacono CO, Conifer CO, Frederick CO, Firestone CO, Niwot CO, Fort Lupton CO, Castle Rock CO, Black Hawk CO, Longmont CO, Pine CO, Sedalia CO, Pinecliffe CO, Central City CO, Hudson CO, Buffalo Creek CO, Idaho Springs CO, Nederland CO, Franktown CO, Jamestown CO, Bailey CO, Elizabeth CO, Keenesburg CO, Ward CO, 80001, 80002, 80003, 80004, 80005, 80006, 80007, 80010, 80011, 80012, 80013, 80014, 80015, 80016, 80017, 80018, 80019, 80020, 80021, 80022, 80024, 80025, 80026, 80027, 80028, 80030, 80031, 80033, 80034, 80035, 80036, 80037, 80038, 80040, 80041, 80042, 80044, 80045, 80046, 80047, 80104, 80107, 80108, 80109, 80110, 80111, 80112, 80113, 80116, 80120, 80121, 80122, 80123, 80124, 80125, 80126, 80127, 80128, 80129, 80130, 80131, 80134, 80135, 80137, 80138, 80150, 80151, 80154, 80155, 80160, 80161, 80162, 80163, 80165, 80166, 80201, 80202, 80203, 80204, 80205, 80206, 80207, 80208, 80209, 80210, 80211, 80212, 80214, 80215, 80216, 80217, 80218, 80219, 80220, 80221, 80222, 80223, 80224, 80225, 80226, 80227, 80228, 80229, 80230, 80231, 80232, 80233, 80234, 80235, 80236, 80237, 80238, 80239, 80241, 80243, 80244, 80246, 80247, 80248, 80249, 80250, 80251, 80252, 80255, 80256, 80257, 80259, 80260, 80261, 80262, 80263, 80264, 80265, 80266, 80270, 80271, 80273, 80274, 80275, 80279, 80280, 80281, 80285, 80290, 80291, 80292, 80293, 80294, 80295, 80299, 80301, 80302, 80303, 80304, 80305, 80306, 80307, 80308, 80309, 80310, 80314, 80321, 80322, 80323, 80328, 80329, 80401, 80402, 80403, 80419, 80421, 80422, 80425, 80427, 80433, 80437, 80439, 80452, 80453, 80454, 80455, 80457, 80465, 80466, 80470, 80471, 80481, 80501, 80502, 80503, 80504, 80514, 80516, 80520, 80530, 80544, 80601, 80602, 80603, 80614, 80621, 80640, 80642, 80643, 81228